Welcome to Fastway
Civil Supplies
Fastway Civil

Supplies is a major supplier of road construction products to the civil industry.
The Fastway team are highly skilled in the civil industry. Fastway is the preferred supplier for many major Victorian civil contractors.
Whether you are looking for pvc pipe, fittings or simply duct tape or survey pegs the friendly staff at
Fastway
Civil
will endeavour to help you in any way they can and deliver your goods in the quickest possible time.
Fastway is now into it's 6th year of trading and has been ever growing and ever continuing to find new ways of improving the way in which we can service each and every one of you. We have expanded our delivery team and our delivery fleet which includes our latest Fuso Crane Truck. We have taken on 2 additional yards to ensure that we have all the stock you require when you need it.
NEED QUALITY CIVIL PRODUCTS ON TIME EVERY TIME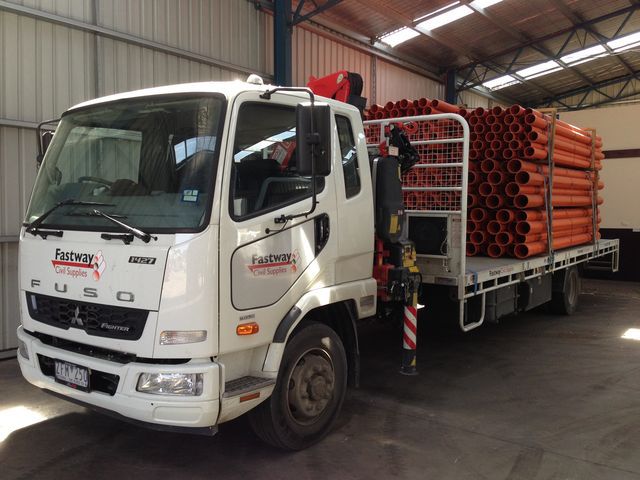 CALL
US ON 9761 7288